STUFF
In this section you can find weird stuff, interesting pictures, my self written software for obsolete computer
systems (mostly the Commodore 64) and even a VST plugin for the PC I made a looong time ago.

ººººººººººººººººººººººººººººººººººººººººººººººººººººººººººººººººººººººººººººººººººººººººººººººººººººººººººººººººººººººººººººººººººººººººººººººººººººººººººººººººº

SPIRICOM 7
for the commodore C=64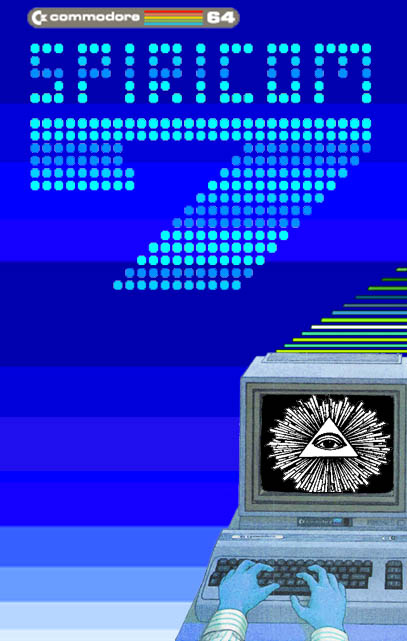 SPIRICOM 7 is Pacific Micro International software's first product - a dimensional occult transiever-
for the Commodore 64/128 computer on cassette and disk.
Make contact with the unseen worlds ghosts & spirits and evoke paranormal activity in your own home!
Endless fun for the whole family!!!

you can run it online here...you need some sort of java thing installed and if it doesnt work on
your browser try another browser most of the time it will work. Else you got to use an emulator
like VICE (or a real Commodore 64/128) and download the d64 file right here

some quick notes:
You can play the dimensional special sound frequencies audio with the audio player underneath
the computer on the screen. These dimensional special sound frequencies were composed on a sampler and
commodore 64 using its powerful MOS technology SID chip.
If nothing happens make sure to click somewhere inside the C64 computer screen with the mouse so it becomes active!
And to start the program u gotta press the space bar- lam3r!!!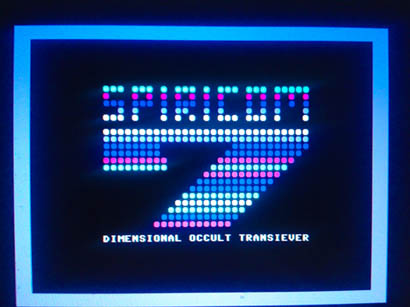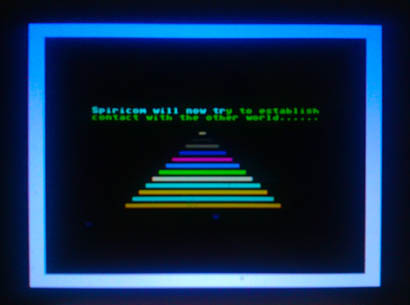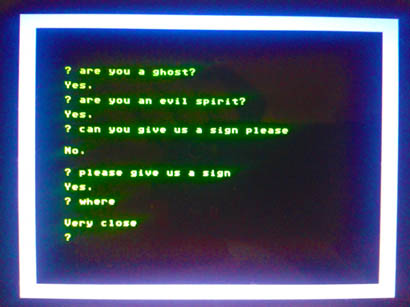 ººººººººººººººººººººººººººººººººººººººººººººººººººººººººººººººººººººººººººººººººººººººººººººººººººººººººººººººººººººººººººººººººººººººººººººººººººººººººººººººººº

The holy writ of expanding the mind through programming


ººººººººººººººººººººººººººººººººººººººººººººººººººººººººººººººººººººººººººººººººººººººººººººººººººººººººººººººººººººººººººººººººººººººººººººººººººººººººººººººººº
ººººººººººººººººººººººººººººººººººººººººººººººººººººººººººººººººººººººººººººººººººººººººººººººººººººººººººººººººººººººººººººººººººººººººººººººººººººººººººººººººº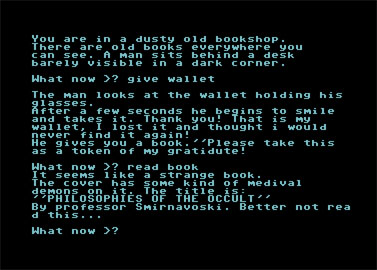 Play the Commodore 64 FRANZ FALCKENHAUS TRIDENT CRISIS game online
(This doesnt work on all browsers)

ººººººººººººººººººººººººººººººººººººººººººººººººººººººººººººººººººººººººººººººººººººººººººººººººººººººººººººººººººººººººººººººººººººººººººººººººººººººººººººººººº

Fermilab Illinois
ººººººººººººººººººººººººººººººººººººººººººººººººººººººººººººººººººººººººººººººººººººººººººººººººººººººººººººººººººººººººººººººººººººººººººººººººººººººººººººººººº

Alf on a Commodore Amiga 2000!


ººººººººººººººººººººººººººººººººººººººººººººººººººººººººººººººººººººººººººººººººººººººººººººººººººººººººººººººººººººººººººººººººººººººººººººººººººººººººººººººººº

Space Science Laboratory
ººººººººººººººººººººººººººººººººººººººººººººººººººººººººººººººººººººººººººººººººººººººººººººººººººººººººººººººººººººººººººººººººººººººººººººººººººººººººººººººººº

A Fokker F27 on the pacific island of Miyakejima


ººººººººººººººººººººººººººººººººººººººººººººººººººººººººººººººººººººººººººººººººººººººººººººººººººººººººººººººººººººººººººººººººººººººººººººººººººººººººººººººººº

Amazonia 5 VST software synthesizer
ººººººººººººººººººººººººººººººººººººººººººººººººººººººººººººººººººººººººººººººººººººººººººººººººººººººººººººººººººººººººººººººººººººººººººººººººººººººººººººººººº

Play Computer Day's Forest of Loom 1985 on the C64
ººººººººººººººººººººººººººººººººººººººººººººººººººººººººººººººººººººººººººººººººººººººººººººººººººººººººººººººººººººººººººººººººººººººººººººººººººººººººººººººººº

Download the free Boston Zombie Massacre mini-poster here
you have to print it out yourself


ººººººººººººººººººººººººººººººººººººººººººººººººººººººººººººººººººººººººººººººººººººººººººººººººººººººººººººººººººººººººººººººººººººººººººººººººººººººººººººººººº

This is a really cool flamingo

ººººººººººººººººººººººººººººººººººººººººººººººººººººººººººººººººººººººººººººººººººººººººººººººººººººººººººººººººººººººººººººººººººººººººººººººººººººººººººººººººº