NEWSARCHIVE 5 May 2015 - 8 December 2014 …………………………………………………………………………………………………………………………
5 May 2015
Legowelt & Orgue Electronique on NTS radio London
Legowelt & Orgue Electronique hitting the London airwaves last week!
check it out here:
And due to popular demand, the tracklist:
Baba Stilz - Transit
Bodhi Satva - The Clash
Orgue Electronique - Halcyon
Larry Heard - Deja Vu
Henry Saiz - Our Discovery Orgue Remix
Bodhi Satva - Depth of the Source
Orgue Electronique - The Serpent
B.G - Uptown My Home
Koopsta Knicca - Crucifix
Everton Chambers - Hold Your Corner
Son of Social Zombies - Consentia
Orgue Electronique - Notti Del Terrore
Phochos - The Crystal Sun
Larry Head - Distant Planet
Simon Weiss - Television
Leon Vynehall - House of Dupree
E-Culture - Unification
BamBam - Just A Little Touch
Tim Harper - Toxic Waste
Red Planet - The Martian
The Morning Glory Seeds - The Mindflower (???)
P.A Presents - Flight Stimulator
Wladimir M - Evil
Model 500 - Interference
Unit Moebius - Acid Planet 6
Claude Young - Wind Up ……………………………………………………………………………………………………………………………
5 May
Legowelt in Lissabon Portugal & Barcelona Spain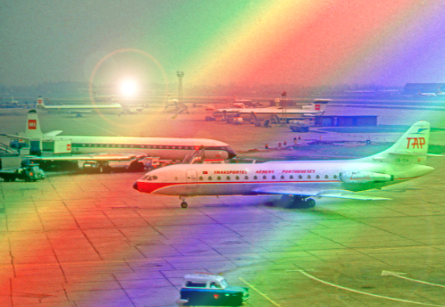 This Thursday legowelt plays the Music Box in Lissabon Portugal
And Saturday NITSA club in Barcelona Spain
for the Riverette Records Legowelt Tondalayo Vinyl EP release party
more information
here
Listen to a preview of the EP here which should be out very soon!!! ……………………………………………………………………………………………………………………………
30 April
The Legowelt DX Files sample kit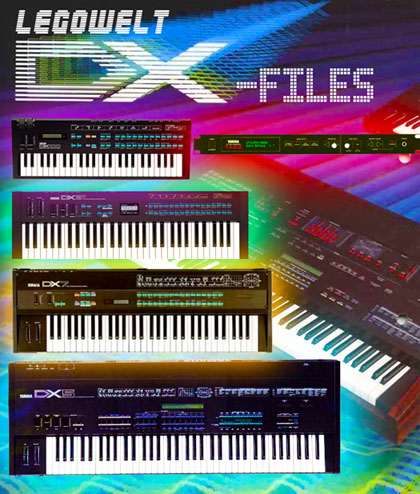 300 artisan FM sounds from various legendary Yamaha DX synthesizers
hand programmed by Legowelt and used in many hit records
Hear the mystic digital power of the Yamaha DX100, TX81Z, DX21, DX7 and DX5
All in 16 bit 44khZ WAV format ready to load into your sampler of choice!!!
Download it
here
239 Megabytezzzzz ……………………………………………………………………………………………………………………………
29 April
Legowelt in Asturiuas at the LEV festival & Den Haag

Friday 1st of May I will play at the laboratory of visual Electronics (L.E.V) The International Audio
Visual festival of Gijon Asturias Spain. With Cabaret Voltaire, Ben Frost, Bochum Welt and lots more!!!
More information
here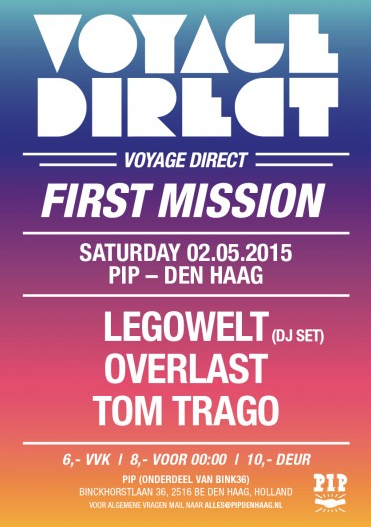 And Saturday the 2nd of May I return to The Hague Holland to play with Tom Trago & Overlast for his
Voyage Direct Worldtour athe PIP Den Haag! More Information
here
29 April
Tracklist Legowelt & Ebony Radioshow on NTS Radio London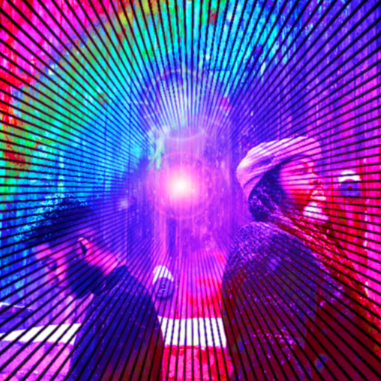 Finally the highly anticipated tracklist for the Legowelt NTS show with Ebony from Toronto Canada
Listen to it on soundcloud and trainspot those records!
Ill Bill - Alien Workshop
Stand High Patrol - Brest
Jathari - London City
Eazy E - Chapter Eight Verse Ten
Joe Lewis - Love Of My Own
Aphex Twin - Unreleased Selected Ambient Works 1.5
Ebony in the mix:
Soft Machine - Carol Anne - CBS
Stenny - Three Mile Island - Illian Tape
Via App - Baby K Interaction - 1080P
Mathheis - Blablavism - Nous'klaer Audio
R - The Land of Stone - Unreleased
Phing - Zenker Brothers - Illian Tape
Tornado Wallace - Ferntree Gully - BIS records
Keito Sano - Your Love - Enother Blessing
Ebony - Unreleased
K-Hand - Mystery - Acacia Records
Nick Klein - Mobility Effort - U
Steve Murphy - Relaxed Groove - Wilson
D.Tiffany - Midnight Getaway - Genero
Savas Pascadlidis - Mastermind - Non Series
Karim Sahraoui - Stella - Transmat
Kowton - More Games (MM/KM More Names Remix) Livity Sound
Ebony - The Fountain
Maxwell Church - Elastick
Morgan - Flowerchild
DJ Duke - Heard
Ebony - Unreleased
Iron Galaxy X NYX - Love Haze
Kevin Mcphee - TW
Gaja - To Have
R - Unreleased
Random Generator - Zone Paging
IVVVO - Dark Room 4 Dance Creme Org
Echoplex & Damon Wild - Warszawa
R - Spoken
Endlec - Cyclic Patterns
Population One - Musical Promises
Lalah Hathaway - Tragic Inevitability ……………………………………………………………………………………………………………………………
8 April
Legowelt on NTS Radio London in the mixxxxxxx
2 Hours of freaky tracks check it out on soundcloud!
Tracklisting:
David Whittaker & Tohru Nakabayashi - Amiga version of Golden Axe soundtrack
Viper (the Rapper)- as my new ride crawls
Gfunk summerbeat
Cliff Lothar - The World is Yours
Boards of Canada - Nlogax
Tim Follin - Ghouls & Ghosts Commodore 64 Soundtrack
Pupajim - International Farmer
Boomback - Ghetto Life
Tommy Wright III - Four Corners
Sir Mixalot - My Posse Is On Broadway
Dam Funk Snoop Dogg 7 days of Funk - Fadin' Away
Jacques Malchange - Le Mer D'Hiver
MC Kaman - Talk about a Child
Electrobopacek - Atlantic Intertravel Amiga Tales
Berk - 4x4 Gasman Music
Black Madonna - We Can Never be Apart
Creta Kano - Galactic Halo
Legowelt - Sampling Winter
Ebony - Real Truth
AphroHead - Yesterday
Jupiter Jax - Thats the Way
Baba Stiltz - Lill High (Filipina 2) mm
Daze - Drag Ball
Nguzunguzu - Break In
Jorge Velez - AIrplanes
Cedric Winkelburger & The Blueberries - Take it Easy
Simon Haydo - They Keep Calling Me
X101 - Sonic Destroyer
DJ Spider - Crack Factory Open For Business
Herzel - The Way U Feel Cliff Lothars Goodbye poneys Remix
Chris Moss Acid - The Grin
Phochos - Frimaire ……………………………………………………………………………………………………………………………
7 April
Out now!!!
Legowelt - Anaconda Flow EP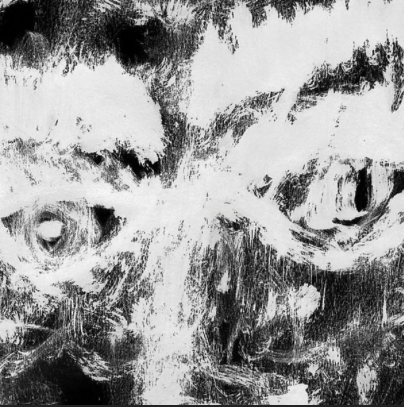 Four hot trax on Ninja Tune's subsidairy Technicolor records!!!
on juicy 12" vinyl and digital etc.etc.etc.
Check out some mp3 snippets:
Evapor8 with me 2 infinity
Anaconda Flow
Never Not Know U
Eternal Flux
Get it at your local dealer while its HOT!!! ……………………………………………………………………………………………………………………………
3 April
Yamaha SY35 Synthesizer sample kit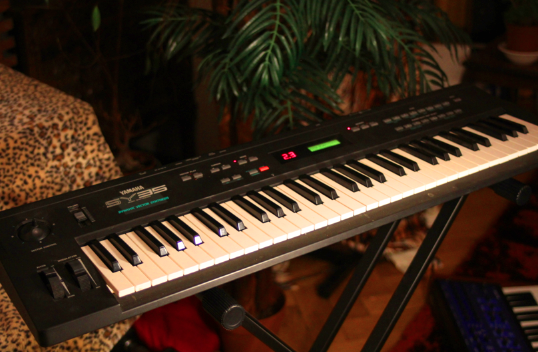 121 samples from the quaint 1992 Yamaha SY35 Digital Vector Synthesizer
a Classic 1990s Ambient House & Techno Space machine
combining gritty rompler waves with shady disreputable 2 operator FM synthesis
*** Explore its interdimensional shifting sonic capabilities now ***
Download the zipfile
here
(80.9 MegaBytezzz) and load them up in your sampler!
all samples in 44khz 16 Bit WAV format
The ZIP file includes the demo mp3 and some hot pix of the SY35 in JPG format
All free for u to use!
Listen to a demo of the samples here (just using Ableton Simpler + some Delay FX):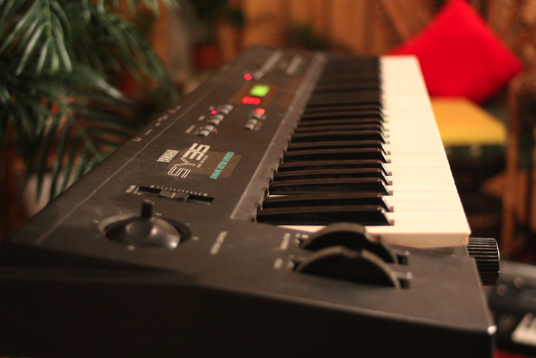 The coolest thing is the giant rubberesque joystick which has a
certain 'special people' safety feel to it.
The thing that sucks is that there is no slider to edit the sounds
(You also can't use the joystick to edit like on the Roland D50)
you got to use + and - buttons. Its not the worst thing in the world
but it could be a lot smoother.
Just one of the many samplers u could use the samples with
The Roland S770 one of the most sophisticated samplers in 1992
now a piece of "worthless junk" only valued by deranged sampler collectors ………………………………………………………………………………………………………………………………
1 April
Legowelt in Groningen & Florence Italy this weekend!

Saturday 4 April Voyage Direct Tour in Groningen at Paradigm with Interstellar Funk
Tom Trago and Legowelt!!! More information
here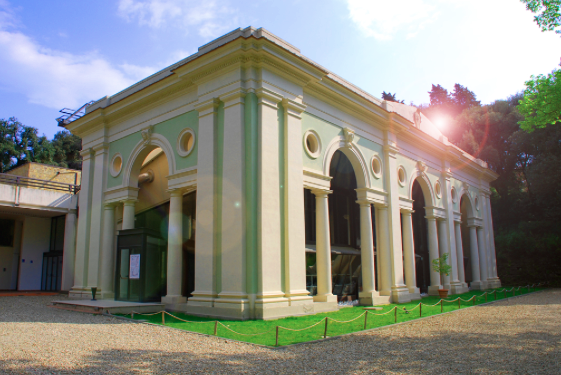 and Sunday 5 April Legowelt in Firenze Italy at Limonaia Di Villa Strozzi
with Vakula & Yakamoto Kotzuga!!! more information
here
12 March
Smackos CLAPERNICUS Clap Synthesizer for Ableton 9 !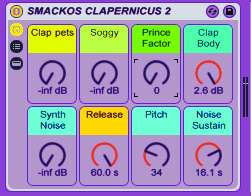 Clapernicus is the ultimate CLAP synthesizer audio instrument for Ableton 9!!!
The Clap synthesizer or Clap "generator" is an obscure chapter in synthesizer/drummachine
history. Only a handfull of models were invented in the last century.
Most famously The Simmons ClapTrap, The Boss HC-2 handclapper pedal and the TAMA
techstar TS204 to name a few.
Do you got CLAP problems???? Don't worry CLAPERNICUS will end all your bland and dull
sounding claps. Download CLAPERNICUS and just drag it into the desired MIDI channel on
Ableton 9 and you are ready to go!
here is an MP3 demo with CLAPERNICUS playing over some drumbeats of
various music styles:
Download
here
works on Mac OSX and Windows PC - Ableton 9 only!
CLAPERNICUS MANUAL or what do those buttons do?!?!?!

Clap *PETS* : the "slap" or "wallop" factor
Clap *SOGGY* : How soggy are the handpalms???
*Prince Factor* : For the nasty funk spiceyness
*Clap Boddy* : Firmness of the clap
*Synth Noise* : A synthetic white noise can be layered for extra spaceyness
*Release* : The release envelope of the Clap, how long will it sound after u triggered it
*Pitch* : The pitch of the clap make it sound low or high
*Noise Sustain* : Determines the sustain release of the Synth Noise generator ……………………………………………………………………………………………………………………………
12 March
Out now: Immensity Of Cosmic Space EP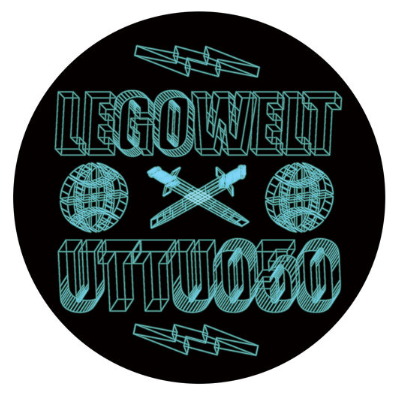 On 12" vinyl from the Unknown to the Unknown label ---> HOT juicy tracks for every mood and
time of the day get it at your local dealer! Check out some of the snippets:
Phase 5
Immensity of Cosmic Space
Lumeria
12 March
Legowelt in Ireland this monday!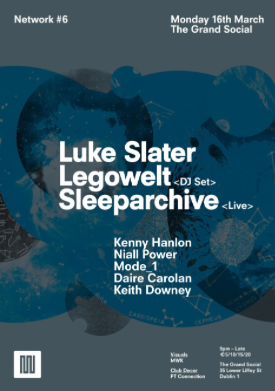 This monday the 16th of March I will be playing at Network#6 The Grand Social
35 Lr Liffey Street In Dublin Ireland! With Luke Slater & Sleeparchive!
More information
here
11 March
I Was Born In A Valley Of Freaks
One more videoclip for the new Oberheim Space album, this time for the
third track "I was Born In A Valley Of Freaks". No Mountain Lions nor Bears were hurt
during the production of this video! Catch those Enigma/Tony Scott King Bee/Meat Beat Manifesto
low memory sampler vibes.

If u don't have the album already get it
here
at bandcamp!
It will change ur life's path 2 rapture and infinite opulence ………………………………………………………………………………………………………………………………
11 March
Chicago Shags, Legowelt & Orgue Electronique in Antwerp and Amsterdam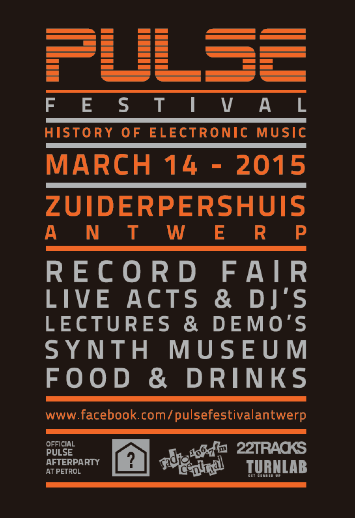 This Saturday a double whammy first the Chicago Shags (Legowelt vs Orgue
Electronique) live at the PULSE history of electronic music festival in Antwerp Belgium
more information about this
here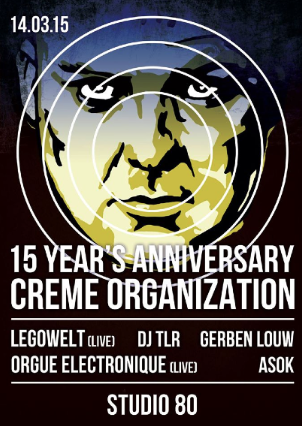 Then the same evening we each play live in Studio 80 Amsterdam Holland at
the 15 years of Creme Organization party. More information
here
9 March
Nightwind Floppy Disc Video
One more videoclip for the new OBERHEIM SPACE album, this time its
for the "NIGHTWIND FLOPPY DISC" track. Can you spot all the synths floating around??? ……………………………………………………………………………………………………………………………
6 March
Freebasin' For David Bohm Videoclip
The first videoclip of the new Oberheim Space album is here to melt ur mind!
some southwest cruisin' vibes mixed with parallax scrolling croissants, oldschool
color cycling and shabby luma keying effects!!!
Best viewed with some fresh croissants ……………………………………………………………………………………………………………………………
5 March
RISING SUN SYSTEMS - OBERHEIM SPACE
out now!!! my new space ambient album ---> get it on
bandcamp
Time to hit the vape and embark on the journey of your lifetime, or at least a
most pleasant trip this week…or as long as your attention span can handle it--->
RISING SUN SYSTEMS - OBERHEIM SPACE 11 tracks of ambient g-funk slow jams
and psychedelic space muzak. Using special quantum frequencies to alter your brain waves
and make u a smarter and better human being. ……………………………………………………………………………………………………………………………
25 February
Out now Legowelt - Vaporware Tracks Vol.1
Out now on Creme Organization on 12" Vinyl EP!!!
Get it at
clone
,
wichelroede
or ur local dealer
check out the snippets:
Norwegian Crack Dealer
South West British Airlines
Sateierian Moon Breeze
The Sea Is So Silent ……………………………………………………………………………………………………………………………
24 February
Legowelt in Paris and London this weekend!
Friday 27th of February:
Intergalactic FM night with Gesloten Cirkel, Helena Hauff Mick WIlls and I-F at the
La machine Paris France more info
here
and Saturday 28th of February:
Rinse FM night with Tjod Tjerre Baba Stiltz + more at Ministry of Sound London England ……………………………………………………………………………………………………………………………
17 February
Video for Occult Orientated Crime Rodrigo Syntese System
Take off in a Dornier 328 from the small snowy Bern airfield during my mini switzerland tour last month
Track from the Occult Orientated Crime album - listen and buy it
here
if you haven't already! ……………………………………………………………………………………………………………………………
17 February
New Tracks on Soundcloud
Lots of fresh unreleased tracks on my soundcloud page check it out
here
12 February
Legowelt in Tblisi Georgia this Friday!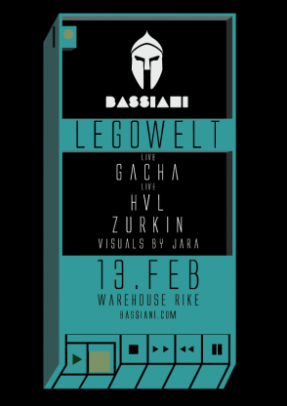 Friday 13th of February Legowelt will perform at the Rike Warehouse in Tiblisi Georgia!!!
More information
here
Legowelt -იგივე Danny Wolfers, ლეგენდარული ჰოლანდიელი პროდიუსერი, 90-იანიწლების
დასაწყისიდან მოღვაწეობს და 29 სხვადასხვა ფსევდონიმის ქვეშ გამოსცემს რელიზებს.
განსხვავებული ჟანრების სინთეზი და კომბინირება მისი მთავარი მახასიათებელია.
Danny Wolfers-ის მუსიკალური არეალი აერთიანებს ჩიკაგო ჰაუსს, რომანტიულ გეტოტექნო-ფანკს,
ელექტროქლეშს. მისი მთავარი სასცენო სახელი Legowelt მოიცავს 9 სტუდიურ ალბომს. ……………………………………………………………………………………………………………………………
3 February 2015
Legowelt in Rotterdam Holland & Berlin Germany this weekend
6 February Perron Rotterdam with Gesloten Cirkel, IF & more
more information
here
7 February About Blank Berlin with Stefan Benneman & more! ……………………………………………………………………………………………………………………………
26 January 2015
Legowelt Mini Switzerland Tour this Weekend!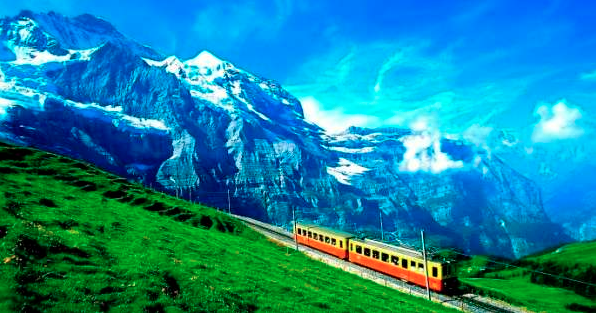 Tchoooo tchoooo
Friday 30 January Le Zoo Geneva Switzerland
more information
here
Saturday 31st January Kapitel Bollwerk Bern Switzerland
more information
here
24 January 2015
Ninja Tune Solid Steel DJ mix
one hour DJ mixxx on Nina Tune's Solid Steel sessions
Tracklist:
Huerco S - Untitled (Opal Tapes)
Jenifa Mayanja - I wanna hold u (Bu-Mako Recordings)
Body Boys - Monastery (Opal Tapes)
Borai - The Rejection (Jack off Records)
Legowelt - Above Time Modulation (Unreleased)
Legowelt - I Know of Other Worlds (unreleased)
Florian Kupfler - Post Present
K.A.T.O - Fantasies of Lust smackos remix (Nu Groove)
Photonz - Aquarian Ball (One Eyed Jacks)
Legowelt - Phase 5 (Unknown to the Unknown)
Legowelt - XYZ Soutwhest British Airlines (Creme Organization)
IVVO - Night Forest (Fourth Wave)
Terreke - YrLv (L.I.E.S)
Rawaat - Day Laborer H.S Recast ( Lobster Theremin)
Kim Rapatti - Mood EP track A2 (Plug Research)
Nguzunguzu - El Bebe Ambiente (Dutty Artz)
Ebony - Love Myself
Helena Hauff - Severe Slash (Lux Records)
Actress - Let's Fly (Honest Jon's Records)
Steve Miller Band - Space Intro
Legowelt - unreleased Space Gfunk ………………………………………………………………………………………………………………………………
3 January 2015
Studiostuff Oberheim Matrix 1000 Synthesizer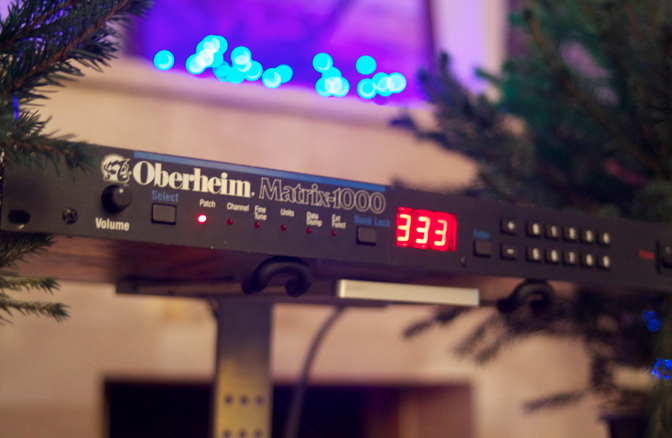 Behold the OBERHEIM MATRIX 1000 rack-synthesizer from the USA built in the years
1987 - 1994. Inside: Analog 2 DCO 12db Filter with a Looooot of modulation capabilities.
Basicly a 19" rack version of the Oberheim Matrix 6/6R stacked with a 1000
preset patches. You can't edit it from the front panel but its fully editable with
an editor, controller or 'other' Matrix 6/6R.
It uses the same chip as the Cheetah MS6 and Elka EK22 (the CEM3396) and if you
know a bit about that chip you also know its incredibly slow when you program
it "live". It differs in the Elka and Cheetah by having a giant modulation matrix that is
almost "modular" by nature. You can patch and modulate the hell out of this thing: great
for unique exotic sounds.
The sound is beautifull....sparkling, lush .....sharp but not harsch.
Excells at brassy, plucky sounds, strings, pads but basses and other stuff can be
quite decent too. Overall a 'sophisticated arcane' sound, nubile analog.
It can sound incredibly scary and eerie.
The Oberheim Matrix 1000 really shines with a bit of reverb
There is also a "White oberheim" colored version of this synthesizer which was
produced in the later years.
Check out some Oberheim Matrix 1000 demos I made (all 100% M1000 with
some reverb added) :
beautifull analog Japanese synth sounds
Filmic Badelamenti style strings to FM type sounds to SIDesque PWM tones
7 minutes of dreamy entranced Matrix 1000 tweaked with a KIWI programmer
Faroer Islands Crime music
Freaking out on the Matrix
Due to popular demand you can download all of the above M1000 mp3 demos in a zip
here

26 December
Son of Shinobi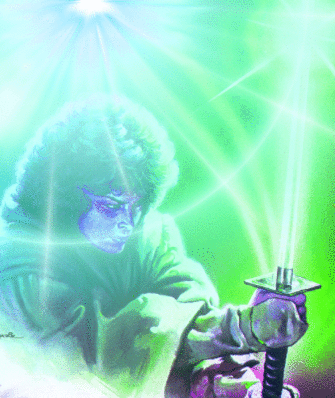 A new version of the Shinobi theme. I recorded a version as the
psychedelic stewardess (or what was it psychotic, psychoactive i forgot) many eons ago
but this is a an all fresh new version....pure sleazy mystical arcade funk
Elektron Analog Rytm Volca Bass Oberheim Matrix 1000 Alpha Juno ……………………………………………………………………………………………………………………………
24 December
PDF Version of Shadow Wolf CyberZine # 2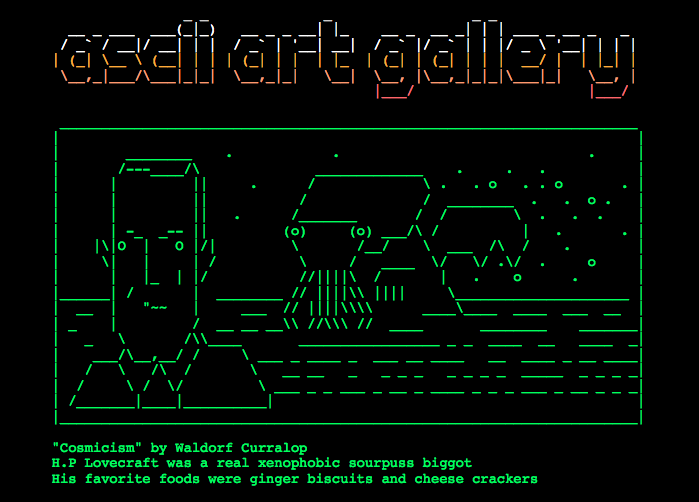 So here is a PDF version of the Shadow Wolf Issue#2 Cyberzine so you can read it on an
IPad, Phone, TV or whatever weird computer system you are using withouth the ASCII text
getting all jumbled up!
Here is the link:
http://www.legowelt.org/ShadowWolfcyberZinePDFversion.pdf
23 December
The Wildernis Golden Axe
A cover on a 808TR and Kiwi 106 of one of my all time videogame soundtracks
GOLDEN AXE "The wildernis" originally composed by Thoru Nakabayashi & You Takada in 1989.
Check out the original
Amiga
and
C64
conversions too ……………………………………………………………………………………………………………………………
17 December
Order of the Shadow Wolf Issue 2
Finally its here: the second issue of the SHADOW WOLF cyberzine!!!
Extra biiiiig december issue - your online cyberzine for Occult Home Experiments -
Synthesizers - Counter Culture - Exopsychology - Obsolete Computing and lots more!!!
NOW IN COLOR!!!
Read it
here
check out the video advertisement: ……………………………………………………………………………………………………………………………
8 December
The Occult Orientated Crime Album
Out now! The first Occult Orientated Crime album on Nightwind Records
Extremely trippy PRO ambient not just some jumbled up random chiliwave overcompressed
80s retro soggy biscuit jerkoff --- this is PROFESSIONAL AMBIENT - 100% psychedelic
drug music with perfectly finetuned selected frequencies to alter your state of mind and
take you to complete loss of subjective self-identity: the result of years of experimentation
and research. Buy it
here
on bandcamp.
Tausend Kόsse
Natufian Modelling Agency
Worship me in the Sanctuary Of Transcendence
Romantik in LZH127 Speiseraum
Formation of Chaos
Doggerland
Ravellian Mindmelt
Neolithic Computer
Rodrigo Syntese System
Ingesloten in een Museum
Norwegian Raven ………………………………………………………………………………………………………………………………
Check the
news
archive for older entries, lots of mixes/free tracks/
albums/synth info etc.and a blast from the past!!!