NEWSARCHIVE 13 AUGUST - 27 NOVEMBER 2014:
…………………………………………………………………………………………………………………………………
27 November
Jah Shaka Down in Babylon
Time to hit the vaporizer and exalt Jah with this remix of Johnny Clarke's & Jah Shaka's Babylon
as recorded last week in St.Petersburg Russia at the Electromechanica festival :)
Check out those nasty mean RAPMAN drums and extreme use of the SMACKOS COSMO ECHO
which will be available soon!
……………………………………………………………………………………………………………………………
26 November
Legowelt in London England & Scheveningen Holland this weekend!
28th of November London at BusseyBuilding with Willie Burns, ESA, Gonno and more!
tickets information
here
And sunday 30th of November IF & Legowelt DJ at the Zahara Cocktailbar in
Scheveningen Den Haag Holland, starts at around 17:00
……………………………………………………………………………………………………………………………
25 November
Studiostuff Cheetah MS6 Synthesizer
An obscure analogue synthesizer from Cardiff, Wales produced around 1988 till +-1992
The Cheetah MS6 is a 19" rack 6 voice analog multitrimbal synthesizer module
It uses the same Curtis CEM 3396 synthesizer chip as the ELKA EK22 and Oberheim Matrix 1000 but
like each one it has its own character while still having the same analogue "chunkyness"
Typically for a CEM3396 based synth is that it is a bit dim-witted; slowing down or getting sloppy
when there is too much going on with MIDI or tweaking.
Specs: 2 DCO's with Square, Triangle, Sawtooth and Noise waves, a 24dB resonant filter, PWM
with its own dedicated LFO, two Envelope generators and some more of the usuall stuff for
an analogue polyphonic synth from that era. It is heavily used by artistis such as Cliff Lothar,
Eggerton Omolet and Mixmaster Morris (on his first albums)
CHEETAH seemed like a pretty cool and innovative brand...it started out making joysticks for 80s
computers like the ZXspectrum and Commodore 64 before venturing into drummachines,
synthesizers, masterkeyboards and even a sampler. Sadly it went out of business in 1993.
The coolest thing about it all is the logo which is a running cheetah
Programming this thing is pretty clunky and cumbersome, using a numeric pad and LED digits.
Also the parameter list is on top of the MS6 so you can't see it when its tucked away
in a 19" rack. Fortunately there are some editors and you can use a thing like the
Behringer BCR2000 or KIWItechnics patch editor to edit it!
Here are some sounddemos from my Cheetah MS6 sequenced with an Arturia Beatstep
and just a tad of delay effects courtesy of the SMACKOS COSMO ECHO (coming soon to
a computer near you!)
Chunky pieces of synthbass and sweep synthesizer
Juicy drops of Cheetah sap
Melodic synth percussion
Dreamy analogue synth bells
Analogue Purring
Dribbling Crystal Basketball
And as a bonus, here is a cool documentary about Cheetah's drummachines:
……………………………………………………………………………………………………………………………
20 November
Legowelt Warsaw Boiler Room Video
Here is the video of my Warsaw Boiler Room thing, for a change people were before the
DJ booth instead of behind which is very nice for the performing artist
Any artefacts/hiccups that are in this video are due to the recorded stream and were not present at the gig
And before people are going to ask funny questions I use that Arturia Keylab controller for effects and
the "Nomium" compressor channel mixing of the tracks I play before it goes into the Pioneer mixer
And I use the Novation Launchpad for selecting/looping tracks and adding extra beats
Just so u know...and if u vinyl fans are sad I dont play with real records get over it
I still love vinyl but its 2014 and this is my way of DJing - I do things differently - and for that matter
I greatly respect u vinyl DJs and I will keep releasing and supporting that format cause U r hardcore
And here is the tracklist:
Legowelt - Utiopian News
Legowelt - Tondelayo
Nguzunguzu - Timesup
Z Tillahun - Soban Legowelt remix
Armando - Here we Go
Outlander - The Vamp
Gesloten Cirkel - Vader
Alienated
CCCP008 Person Of Interest
Drexciya - Sightning in the Abyss
Zsa Zsa LaBoum - Something Scary
Drexciya - AquaBahn
Voiski - From Sea To Sea
Kode 9 Space Ape - 9 Samurai
……………………………………………………………………………………………………………………………
19 November
The Hidden Force
……………………………………………………………………………………………………………………………
18 November
Remember the Rain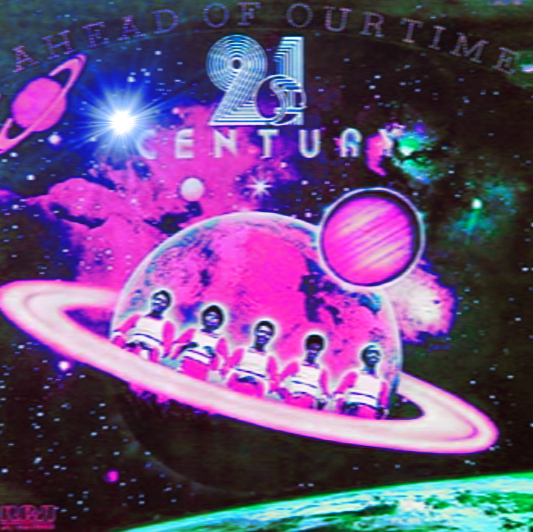 Unauthorized xtreme RAW remix of 21st Century's 'Remember the Rain' from 1975
one of my all time favorite soul tracks - buried in a haze of extreme lo-fi degredation
you can barely make out the melodies - but trust me - they are there
you just gotta believe me. Use your imagination. Getit
here
……………………………………………………………………………………………………………………………
18 November
Legowelt in St.Petersburg Russia & Berlin Germany this weekend
Friday 21st of November I will play at the Electro Mechancia festival in St.Petersburg Russia with
Clock DVA, William Basinksi, Kode9, Mika Vainio, Ben Frost + lots more!
At the Kuryokhin Center more info
here
Saturday 22nd of November I will do a DJ set at the Stattbad in Berlin Germany with DJ Deep
and lots more! more information
here
………………………………………………………………………………………………………………………………
6 November
SMACKOS TAPE SMUDGE X
Do you use Ableton 9 and are you longing for a saturated smudgy woolllly tape sound???
Its your lucky day because we bring you - SMACKOS TAPE SMUDGE X - an effectrack for Ableton 9
that simulates the warm tranquill tape smear of worn out cassette tapes
Just download it and drag the program in your Ableton track.
Includes simulation of dropout artefacts, wow & flutter, tape age and the patented
NOMIUMIZER
™
a highly sophisticated algorhythm that emulates the WILD behaviour
of magnetized tape particles!
Download link
here
now smear your magnetized tape particles all over the place!
Update -> Due to popular demand
here
is a version for Ableton 8 too!
Listen to some demos of the SMACKOS TAPE SMUDGE X put over tracks
first you hear a snippet without and then with the effect:
Real warm house - hear that tape working the shaker/tambourins
Magic Tape artefacts appear from other dimensions
Sleazy compression rounds of sharp edges
………………………………………………………………………………………………………………………………
3 November
Japanese Planetarium
…………………………………………………………………………………………………………………………
29 October
Legowelt in Manchester England this Friday!
31st of October At the Joshua Brooks Club more info
here
!
……………………………………………………………………………………………………………………………
27 October
This Thursday Legowelt meets the LIMA filmarchive at Trouw Amsterdam Holland
More live soundtracking this thursday in Trouw Amsterdam for the "New Music for
Found Footage" project....I'll be soundtracking a number of late 1970s & 1980s video art films;
"This program present a selection of classic works from the LIMA (formerly Montevideo/NIMK) archive.
The videos of this program were produced between 1979 and 1988 by five Dutch and international
video artists, including works by pioneers of European video art such as Klaus vom Bruch,
Reinier Kurpershoek and Ron Sluik".......More information
here
An example of this late 70s/80s video Art, by Klaus vom Bruch
……………………………………………………………………………………………………………………………
18 October
Legowelt plays Werner Herzogs Aguirre in Gent Belgium
Friday 24th of October I will play a live soundtrack with a bunch of synths over Werner Herzog's
1972 movie classic "Aguirre - Der Zorn Gottes" - at the Gent 2014 Filmfestival....After this later
in the evening I will also do a DJ set in the club! More info
here
!
……………………………………………………………………………………………………………………………
9 October
Legowelt in Bucharest Romania & Thessaolinki Greece this weekend
Friday 10 October at Club Control in Bucharest Romania ---> More info
here
And Saturday 11 October at Club Division Thessaloniki Greece!
……………………………………………………………………………………………………………………………
30 September
Mini Italy Tour this weekend!
Friday 3 October at the Robot Festival Bologna with Actress, Mathew Jonson, Copeland,
Ricardo Villalobos and lots more! More info
here
Saturday 4 October I will travel to Folignio to play at the legendary Serendipity club
More info
here
……………………………………………………………………………………………………………………………
30 September
Occult Orientated Crime Live Video
Here is a videorecording of my ambient Occult Orientated Crime live performance
a few months ago at the Noodlebar in Rotterdam. Chaos Magick Ambient nu-age freejazz Improvisation
……………………………………………………………………………………………………………………………
25 September
Sonar Traffic Studios Video
Legowelt, Orgue Electronique and Cosmic Force playing some raw G electrofunk
at Cosmic Force's Sonar Traffic Studio in Utrecht Holland!
……………………………………………………………………………………………………………………………
24 September
Legowelt in Paris France & Leipzig Germany this Week!
Thursday 25th of September Legowelt DJ set at the REX club Paris France
with Daniel Avery + more
More info
here
!
And Friday 26th of September Legowelt Live at the Disstillery Leipzig Germany
with Fatima & the Eglo Band and thee Analog Roland Orchestra + lots more!
More info
here
!
……………………………………………………………………………………………………………………………
23 September
Studiostuff Korg Electribe ER1 Drum Synthesizer Samplepack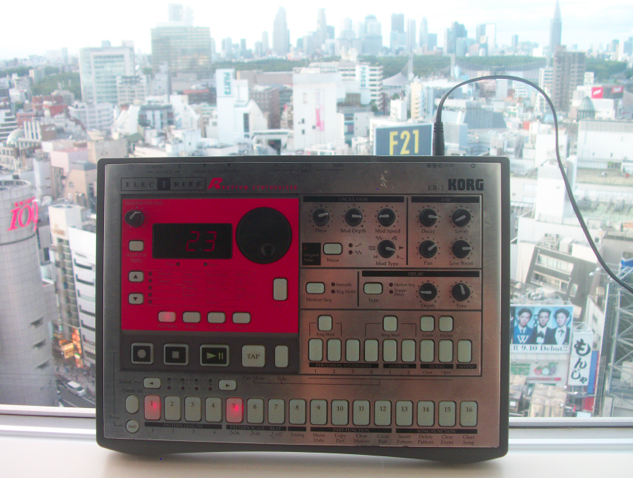 When I was in Japan last month I made a samplepack from my Korg ER1 drumsynthesizer
in my hotelroom. The Korg ER1 is a "digital virtual analogue" drumsynthesizer from 1999
This is basicly a drum machine with a special synthesizer to make your own drumsounds.
It has a XOX style sequencer and the classic cool late 90s Korg pweieieieieuuuu delay effect.
Here are some sound demos from this cool machine:
Kraftwerk style Numbers Beat
Sober humorless german drab'n'grey Berlin Techno beat
Wild DJ Rush Style Xtreme Swing
Rhythmboxxx Shhhnappyness
Obese Tribal Ritual
And here is the sample-pack with 150 wav samples from this machine, all free for U!
Earthshaking Bassdrums, crispy snares, audacious claps, sizzling hihats, warbly FX + lots more!
Download
here

just one of the many samplers u could use to load in & play these samples!
well technicaly u will need to convert the WAVzzzzz to something the S900 can read or u can do it
by hand oldschool!
……………………………………………………………………………………………………………………………
1 September
Pagan Sector Videoclip
Cliff Lothar & Legowelt are PAGAN SECTOR
Out very soon on heavy vinyl on the dutch Knekelhuis records label
video by Mattematrix from Stockholm
……………………………………………………………………………………………………………………………
26 August
Legowelt in Tokyo Japan
This Saturday Legowelt will return to Japan to play Club Air Tokyo!
more info
here
…………………………………………………………………………………………………………………………
20 August
Studiostuff Yamaha DX200 FM synthesizer + SamplePack
Dissclaimer: I ofcourse know that most people have absolutely
***NO*** idea what I am babbling about below, it probably doesn't even
sound like english - thats OK! Don't feel intimidated by all this geartalk its all for the better
that probably means u have social skills and a more dynamic fun life anyways!
You can just skip all the text and look at the hot pix and listen to how this thing
sounds too!
The DX200 was produced in 2001 by Yamaha to squeeze out-the-very-very-
very last juice out of their FM synthesis technology (even more then the YS100 that came out
12 years earlier I guess which I wrote about last year and said the exact same thing about)
So this is basicly a groovebox concept : A Yamaha DX7 engine with a filter, some
knobs to edit a few parameters, a sequencer, a drummachine part and something
called "Free EG", a function were you can record the knob movements , sort off similar to
the Yamaha SY/TG33's recording ability of its vector joystick movements.
This thing sounds definitely a bit more timid then the old DX's/FM synths
whom have much more bite & spice in their sound (especially the cheaper 4 operator
ones like the DX100, DX21, DX27, DX9 etc.)
But we shouldn't actually compare it to the old FM synths at all because this thing is
quite unique...It may have a DX7 engine but the addition of a filter makes everything way more spacey
and freaky. Also the moderate hands on controls and effect-section bring some extra heath too.
And ofcourse there are the drums, which can be sequenced with a 3 track step XOX
and realtime sequencer. There is a whole pleatora of drum/bass sounds: some admirable bassdrums
(including an Aphex Style Gabbakick which Yamaha most probably sampled from one of his Analog
Bubblebath records...I am prettyyy sure) to some Indian tabla stuff and electronic crispy hihats.
A thing that sucks is that the sequencer can't play the synth part polyphonic, you can however
play or sequence it polyphonic externally with MIDI...phfew!
The sequencer is actually quite wonderfull, its so simple you probably don't have to read the manual,
even if you just know a littlebit about sequencing (and you can probably even operate it without
understanding one word of this article too)
Like usual everything is sauced with the most horrible late 90s groovebox presets:
cliche solid basses and drab house organs and the crappiest dubstep drablle...but
just delete them and start freaking; you will find a very particular machine with quite a
"niche" sound of arcane weirdness!
Check out these sounds from the DX200 all straight from the machine itself 100% incl drums etc.
no multitracking has been used:
A Plastikmannish TB303-esque sequence
Unnerving dollhouse musicbox atmospheres at ur fingertips
"Arty German techno people meet tweety", check those lazer hihats
Yamaha FM Electric Piano morphing into something beyond
Foggy bay dropplet sounds: notice how the filter softens the harsch FM sounds
Catmeowing-esque FM acid with Aphex Twin Bassdrum
Try doing that with a normal DX7!
Dismal pads played polyphonic via MIDI
Soooooooo typical FM synthesis
More FM weirdness
And behold, extra for the people:
The entire DX200 drumkit as a samplepack all in wav format
87 HOT drums & more -samples -all free- for ur productions - downdload the zip
here
(Also includes all the DX200 demo mp3's)
……………………………………………………………………………………………………………………………
18 August
Legowelt Remix of Richard Fearless' Gamma Ray Out Now!
The Legowelt remix of Death in Vegas' Richard Fearless' "Gamma Ray"
Out now on Drone Records on fresssssh 12" vinyl. You can listen to the remix
here
get it at your local dealer now or soon!
……………………………………………………………………………………………………………………………
14 August
I Have A Soul
Some creamy electro-techno with copious amounts of tape juice
and a superthick 3 layer bassline like a luscious chocolate cake
What you hear Juno 106 Korg Mono/Poly TAL electro
download the mp3
here
all free etc. for the people
……………………………………………………………………………………………………………………………
14 August
Baia De Guanabara
A slow drifting timid techno jam like this zeppellin
Just jammed losely out of the sleeve
download the mp3
here
……………………………………………………………………………………………………………………………
13 August
Mini Sweden Tour this weekend!
I return to the land of mooses and Sven Ekblads Korvkiosk for a little minitour!
Friday 15th of August I will play in Gotenborg at the Yaki-Da club
you can find more information
here
Before the party there is a little jam-demonstration-freakout with
the Elektron Analog Ryhtm drummachine which is from Gotenborg
(the epicenter of the Swedish Synthesizer drummachine sampler industry)
Saturday 16th of August I will play the YARD event in Stockholm with
Jeff Mills, Robert Hood, Francois Kevorkian and lots more!
more information
here
……………………………………………………………………………………………………………………………
Go back deeper in time...check more
news
archive for older entries, lots of mixes/free tracks/
albums/synth info etc.and a blast from the past!!!