NEWS ARCHIVE 8 September - 10 November 2015

Cruising back in time...
Cruising back in time...
Cruising back in time...
10 November
Intergalactic FM am at Nachtville Zeewolde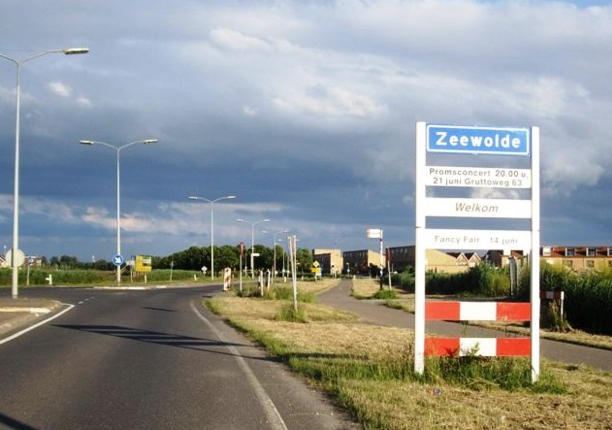 The cult german Nachtdigital festival comes to Holland for the first time
With a special Intergalactic FM area at the luxurious Bungalow park de Eemhof
Also the first time ever I will play in Zeewolde (or Flevoland for that matter)
More information
here
2 November
Out now!!!
Triple vinyl re-issue of the legendary Legowelt - DARK DAYS album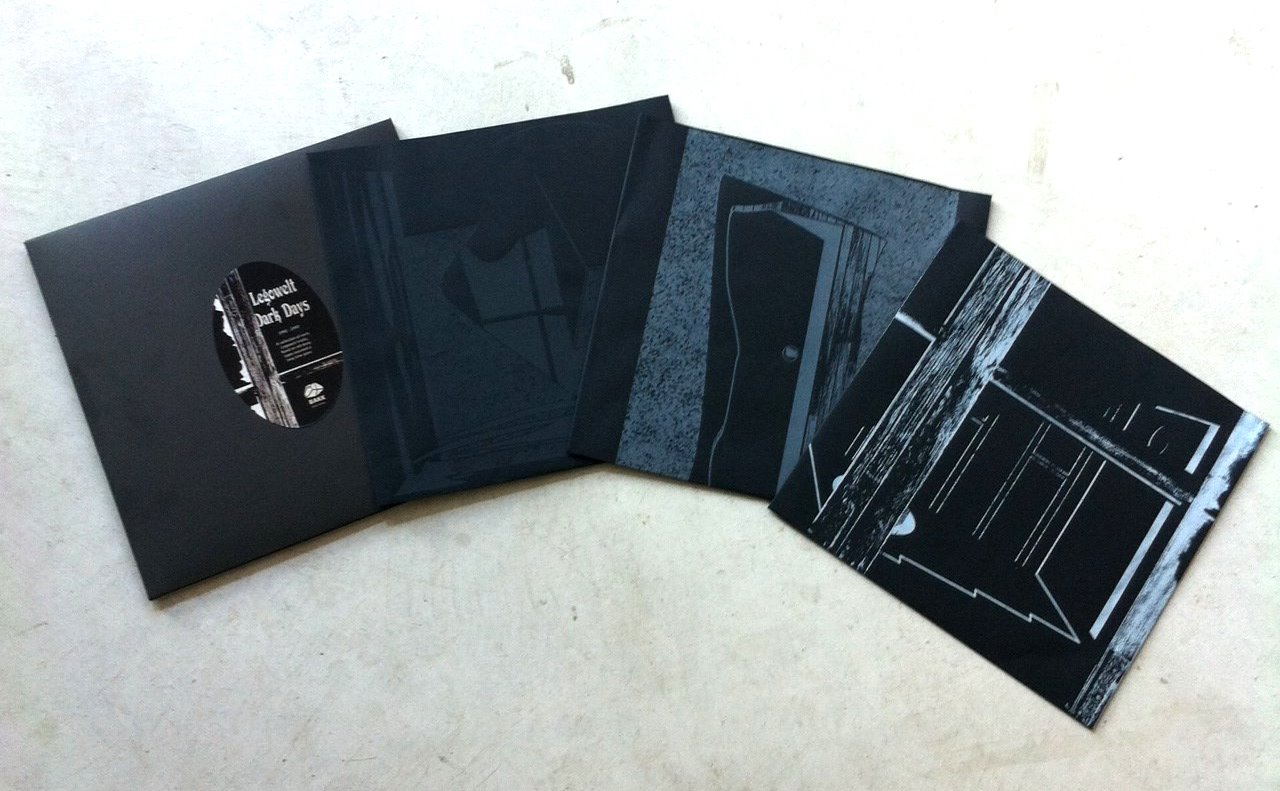 Legowelt's 2004 Dark Days album is now re-issued on
3 thick slices of vinyl - Packed with juicy romantic colorfull techno tracks
from the 1990s.
Check out:
Get it at
clone
or your local dealer ……………………………………………………………………………………………………………………………
21 October
Legowelt Live in Madrid Spain & Kiev Ukraine this week!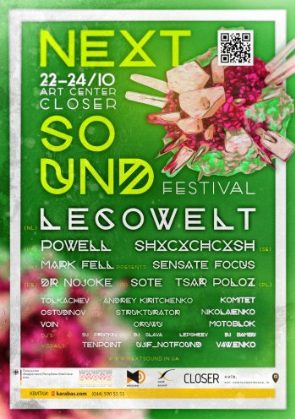 This Thursday Legowelt + Dekmantel Soundsystem at Mondo Disko
Madrid Spain more info
here
And Saturday Legowelt in Kiev Ukraine for the first time ever at the
Next Sound Festival for Advanced Music and Digital Art!!!
more information
here
Тема третьего международного фестиваля прогрессивной музыки и цифрового искусства
NextSound - выход за рамки стандартного восприятия. Три осенних дня будет действовать
открытая фестивальная лаборатория, где каждый пришедший станет одновременно и
подопытным, и исследователем. ……………………………………………………………………………………………………………………………
13 October
OUT NOW!!!
CALIMEX MENTAL IMPLANT CORP double Vinyl Album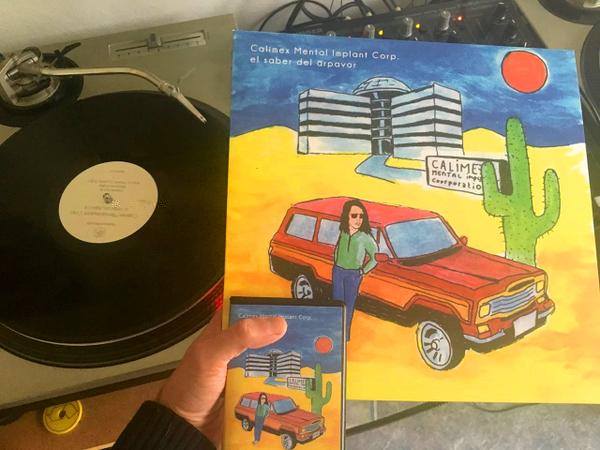 The double vinyl LP version of the Calimex Mental Implant cassette
released earlier this year is out now!!! Get it at
clone
or your
local dealer / recordshop!!!
Digital version also out on the Legowelt bandcamp
here
6 October
Video of Dimensions Festival Performance
A video registration of the Legowelt Dimensions festival concert in Croatia earlier this year ……………………………………………………………………………………………………………………………
5 October
Relics Of The Past Holland Micro Tour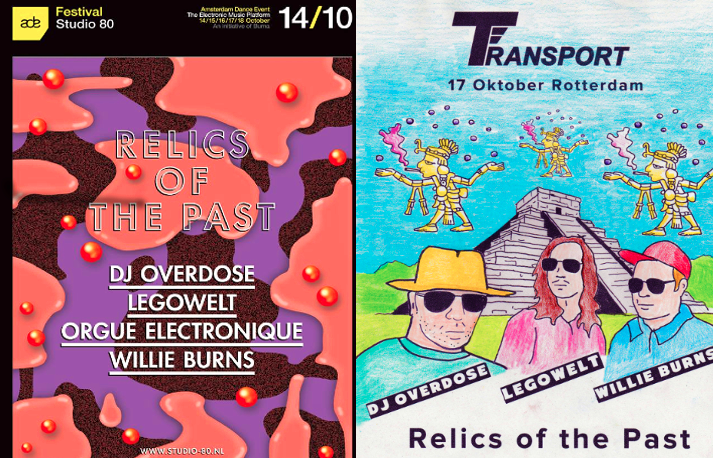 "Relics of the Past" comes to Amsterdam & Rotterdam in October!

Amsterdam's Studio 80 will premiere the new season of the DIY hit internet tv series starring Legowelt,
Willie Burns, an DJ Overdose. No cost or effort was spared in what is already rumoured to be their
most spectacular production ever. 30 min of bong ripping cinema will keep you on the edge of your seat
from opening credits to the last hit!

In this new adventure entitled,"Skull Dude", the boys get jobs as private detectives.
Their mysterious new patron (Orgue Electronique) unintentionally sends them to the Faroe Islands.
An artistically mesmerising awe of cult stupidity is guaranteed!

Willie Burns, DJ Overdose, and Legowelt will DJ all nite long, In Amsterdam supported by a special
live set from this episode's special guest star, Dutch house and electro legend, Orgue Electronique.

So if your are a FREAK, CYBERPUNK, OUTSIDER MOVIE BUFF or
SCIENCE FICTION ADDICT, don't miss out!!!

now in full colour HD video shot with a Angenieux NASA lens!

14 October at the ADE Studio 80 rembrandtplein Amsterdam
with Orgue Electronique, DJ Overdose, Willie Burns & Legowelt
More information
here
17 October at Transport Bedrijf Rotterdam
with DJ Overdose, Willie Burns & Legowelt
More information
here
The new episode will be watchable on youtube for everyone
after the premiere 14 october.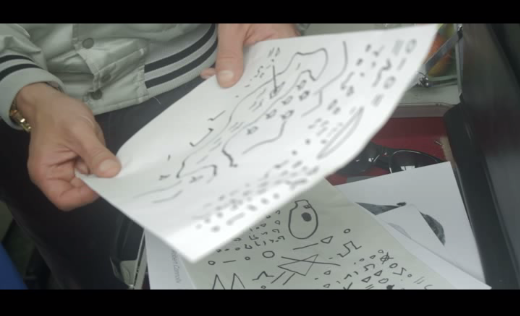 mysterious papers are found!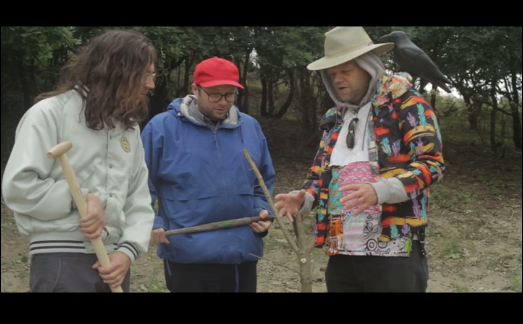 Professor Gardner explaining stuff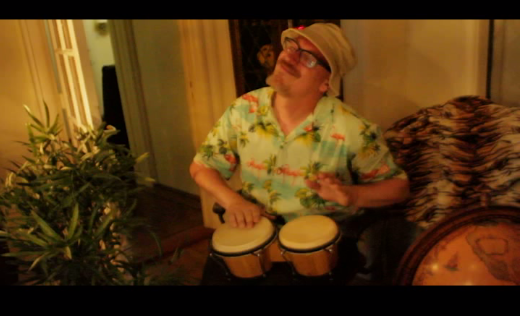 introducing Orgue Electronique as a brand new special guest actor! ………………………………………………………………………………………………………………………………
5 October
L.I.E.S vs CREME organization in PARIS
This sunday 11th of October in Paris France;
A grande spectaculaire party with 5 years of L.I.E.S records vs 15 years of
Creme Organization with a wide selection of artists performing!
line up:
RON MORELLI, TLR, WILLIE BURNS, VOISKI + SVENGALISGHOST
SIMONCINO, DJ OVERDOSE, LOWJACK back2back with 45 ACP & LEGOWELT
more info
here
28 September
Swansong of the Skunkape Documentary online!
Brad Abrahams short documentary about the Skunkape, for which Legowelt did
the soundtrack, is online now!
A short-form documentary on South Florida's strangest bipedal resident, as told by the rare
few who claim they've encountered the creature.
At over 1.5 million acres, the 'Glades are the largest wilderness area east of the Mississippi,
with thousands of acres untouched by man. If indeed something this strange could exist,
it would surely be here. Produced by Curator Pictures.
The soundtrack will be available on cassette tape & Digital formats on Nightwind Records soon!
(Including a lot of tracks that didn't end up in the documentary)
More information on the documentary
here
and
here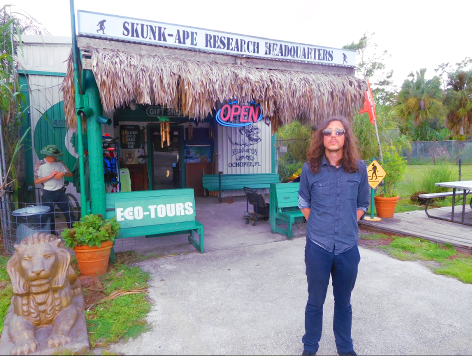 24 September
StudioStuff The Yamaha CS30 Synthesizer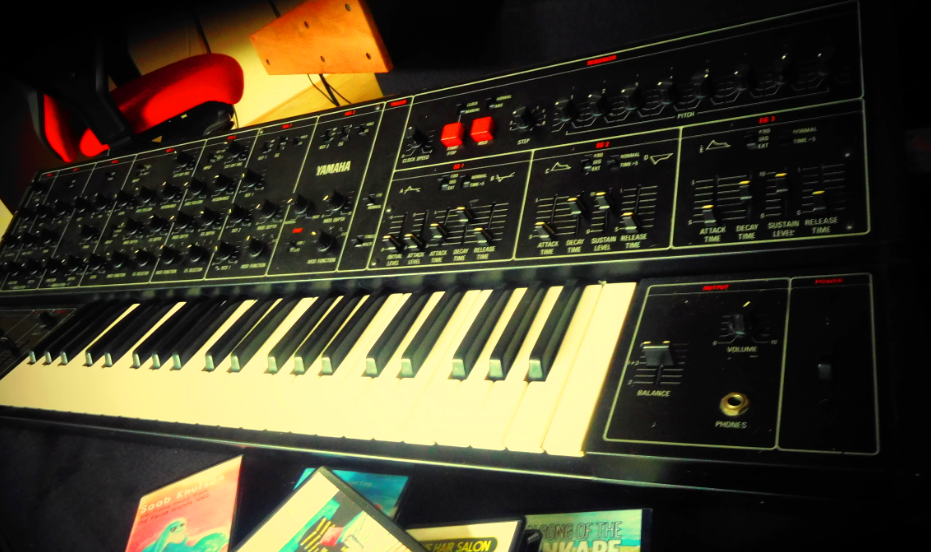 Its studio gear nerd freak time again this time we take a look at the 1977
Yamaha CS30 synthesizer from Japan. An incredible weird sophisticated synth the size of a
mini surfing board that is almost modular in its nature.
The CS30 is the pineacle of the monophonic Yamaha CS series (which includes the CS01, CS5, CS10,
CS20, CS30L and probably a few others) not to be confused with the big super expensive polyphonic
Vangelis Bladerunner CS50/60/80 flagships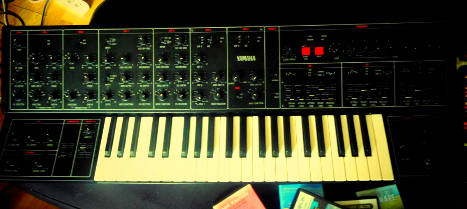 This thing has a LOT of stuff check out some of the specs:
An Eight step analog sequencer that is assignable to almost everything (Oscs, Filter, VCA)
and can be assigned to be transposed by the keyboard(!)
2 VCO oscies with |\ , PWM and Sine waveforms
2 VCF's with different filter types (Bandpass/hipass/Lowpass)
Noise generator
3 Envelope Generators which can be used inverted too and "time expanded"x5
Only 1 LFO but you can freely assign any of its waveform to almost everything (I.e have a
sine doing the pitch of osc 1, a square wave the pitch of osc 2, a sample&hold doing
the VCF and a ramp doing the VCA, all sharing the same speed though)
A Ring modulator, Portamento and some other stuff that I will spare boring you with
check out the CS30
wikipedia
or
this
cool page for more information
A really cool thing is that you can mix a pure sine tone of the VCO 1 to the VCA giving a very
warm flute synth tone to the end result of your sound.
The sound is a bit timid, especially compared to its sibblings such as the CS10 which has a
lot more bass power, but it is very 'musical' and juicy. The filter doesn't have any self oscillation
and though smooth it is a bit faint hearted.
Sometimes the CS30 is a bit confusing and puzzling due to its complexity and incredible amount of
modulation functions but you'll wrap your head around that if you really try.
Last month I jammed on this thing for a whole night and came up with these
tracks, its all CS30 multitracked with some reverb and delay effects:
Download them all with the pics in a zip
here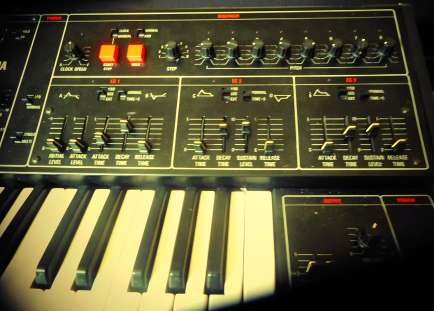 24 September
Out Now!!!
Laundromat Of Your Mind EP

A New hot Legowelt vinyl 12" EP on The Hague's BAKK records.
Comes in a screen printed inner sleeve mixed with stardust collected by the BAKK Astronaut Agency.
Get it at
CLONE
or your local dealer!!!
Check out the snipps!!! ……………………………………………………………………………………………………………………………
25 September
Legowelt DJ at the Echap Festival France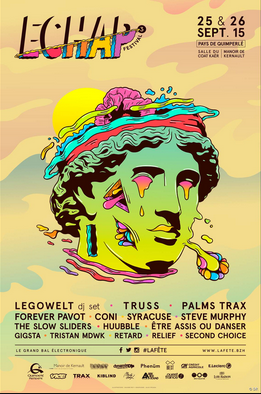 This Saturday Legowelt in Brittany with Palms Trax * Truss & Steve Murphy and more!
more information
here
16 September
Legowelt & $tinkworx in Chapel Hill North Carolina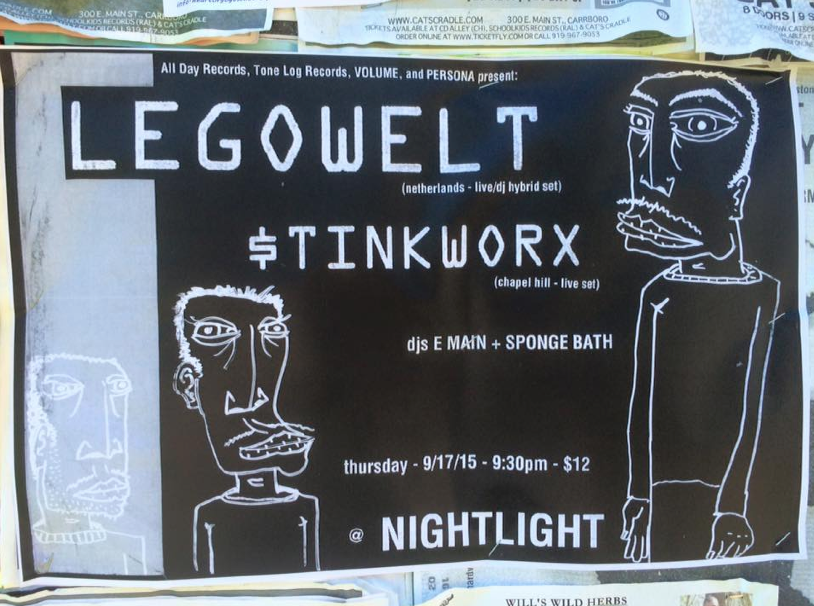 Legowelt & $tinkworx + E MAIN & Sponge Bath in Chapel Hill North Carolina this Thursday
and Saturday TRAXX and Legowelt in San Francisco at Monarch! ……………………………………………………………………………………………………………………………
11 September
Fact TV Legowelt Mini Documentary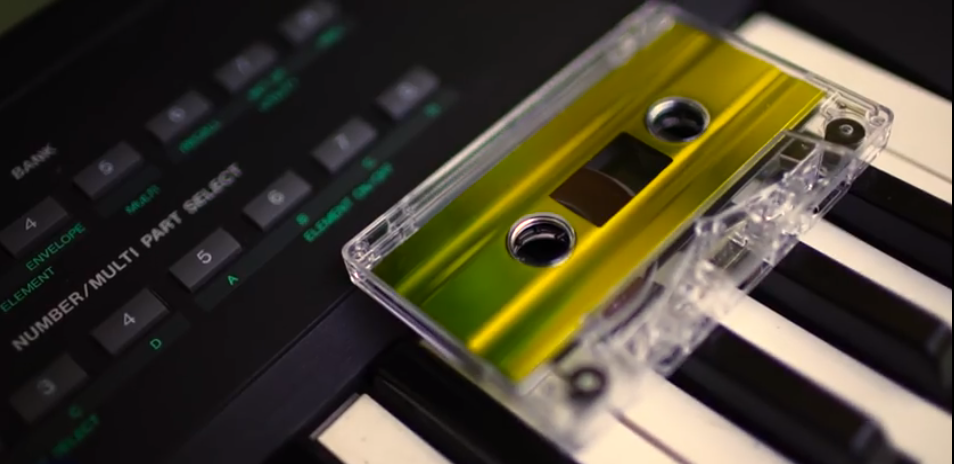 Watch Legowelt make a track in his garden observatory studio hosted by DJ Haus
check it out
here
! …………………………………………………………………………………………………………………………
8 September
Legowelt USA tour
This september Legowelt will head to the USA
and play the following dates:

10 September The Good Room New York
more info & tickets etc
here
11 September Smart Bar Chicago
more info & tickets etc
here
12 September Grand Central Miami
more info & tickets etc
here
17 September Chapel Hill North Carolina
more info & tickets etc
here
19 September Monarch San Fransisco California
more info & tickets etc
here
Go back further in TIME! Check the
news
archive for older entries, lots of mixes/free tracks/
albums/synth info etc.and a blast from the past!!!